Azienda Milan presents Bettina, a new Italian inspired affordable model, located in Mahagway, Talisay City, Cebu.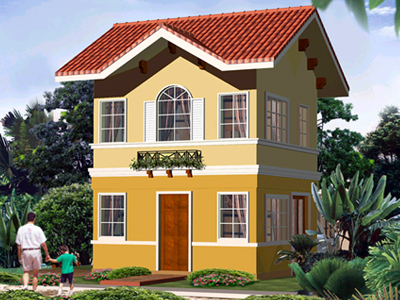 Azienda Milan is the cream of the crop of Cebu's Italian lifestyle. Classical. Accommodating. Serene. It is a 4-hectare Italian inspired master planned development composed of 143 saleable lots with houses that come in 6 elegant designs. It has sufficient water supply, ten to twelve meter roadways and underground drainage systems. Located higher than other Aziendas, it gives you more stature than the rest.
2storey single detached, 2 bedrooms, Lot Area: 120 square meters, Floor Area: 55 square meter, Price: 1,606,733.00
Big Discount Promo: P140,326.00 Pay only P1,466,407
Down Payment 20% balance to pay up to 10 years. Cash purchase 8% discount.